USMC 74-81
I've served in the United States Marine Corps for 6 ½ years and my time in the Marines has instilled demonstrable leadership qualities that I still proudly display to this day. Traits learned such as Justice, Dependability, Judgment, Initiative, Integrity, Loyalty, Knowledge, Unselfishness, Bearing, Enthusiasm, Tact, and Endurance, are important Qualities in a Marine, as well as a Real Estate Agent. Understanding how to work with people on a fundamental level, while working toward accomplishing Their Goals with Them, will be paramount to my success as a REALTOR®.
My experience and knowledge of the area will bode well to match both you and your lifestyle to an appropriate neighborhood that's within your price range.
I will never stop until you're happy, either. I know this is a big investment for you and want you to be as happy with your new residence as you were with your First True Love.
My wife Diane and I have been married going on 38 years. Twenty Nine of those years, have been spent with a passionate commitment to Family Life, growing up right here, in our Beautiful City of Menifee. My family and I love living in Menifee and helping families find their first home, or expanding into something bigger with the new additions to their families, is what makes my dreams come true.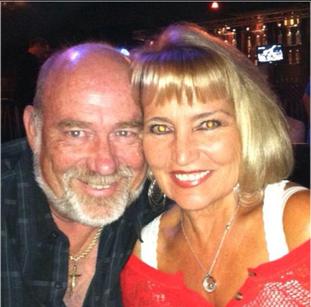 "Tell Me What YOU Want, What YOU Really, REALLY Want."