Selling Your Home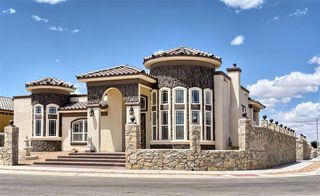 Often times Sellers are overlooked when it comes to providing information and tips on successfully selling a home.
My best advise to a home seller is, chose a REALTOR and not an Agent. A REALTOR hold themselves to a high ethical and service standard. Their goal is to serve you the client not how much they will make in commissions. REALTORS are not commission driven because, they know that by serving the seller's needs They will be compensated. REALTORS are not part-timers, this is a career and they are available when some agents are not due to the agent trying to maintain a full-time job and conduct real estate transactions part-time.
REALTORS are honest about the prospective sales price, improvements necessary to attract buyers and the number of days your property will be on the market, just to name a few things that differentiate them from agents. A REALTOR understands how stressful this process can be, especially if you're on a strict timeline. If you're a first time seller, you want someone that is patient and willing to hold your hand while walking you through every step of the home selling process. REALTORS understand that your resale is just important as a new home sale. Not all buyers want a new construction, which means your property's presence in the marketplace has to be planned strategically. REALTORS focus on taking care of your needs and your wants which includes, selling your home for the maximum amount in the least amount of time.
If you live in El Paso, I provide FREE Seller consultations. For those that live outside of El Paso, I'm able to assist you with hand selecting a REALTOR to serve your home selling needs. You may be eligible to receive a REBATE for using our services.
Just Call Julie Today 915-539-0524.