At Home With Lisa-What are Real Estate Disclosures?
Are you seriously considering putting an offer on a home or already have put one in? Make sure you've had a thorough look at the seller's disclosure statement. In most states, a person selling a home is required to document any known defects with the home for potential buyers, including any current or past problems, in the form of a disclosure statement. You might be familiar with the federal and state laws known as "lemon laws" for protecting consumers from buying defective merchandise like cars, so similarly, home disclosure laws are in place to protect homebuyers.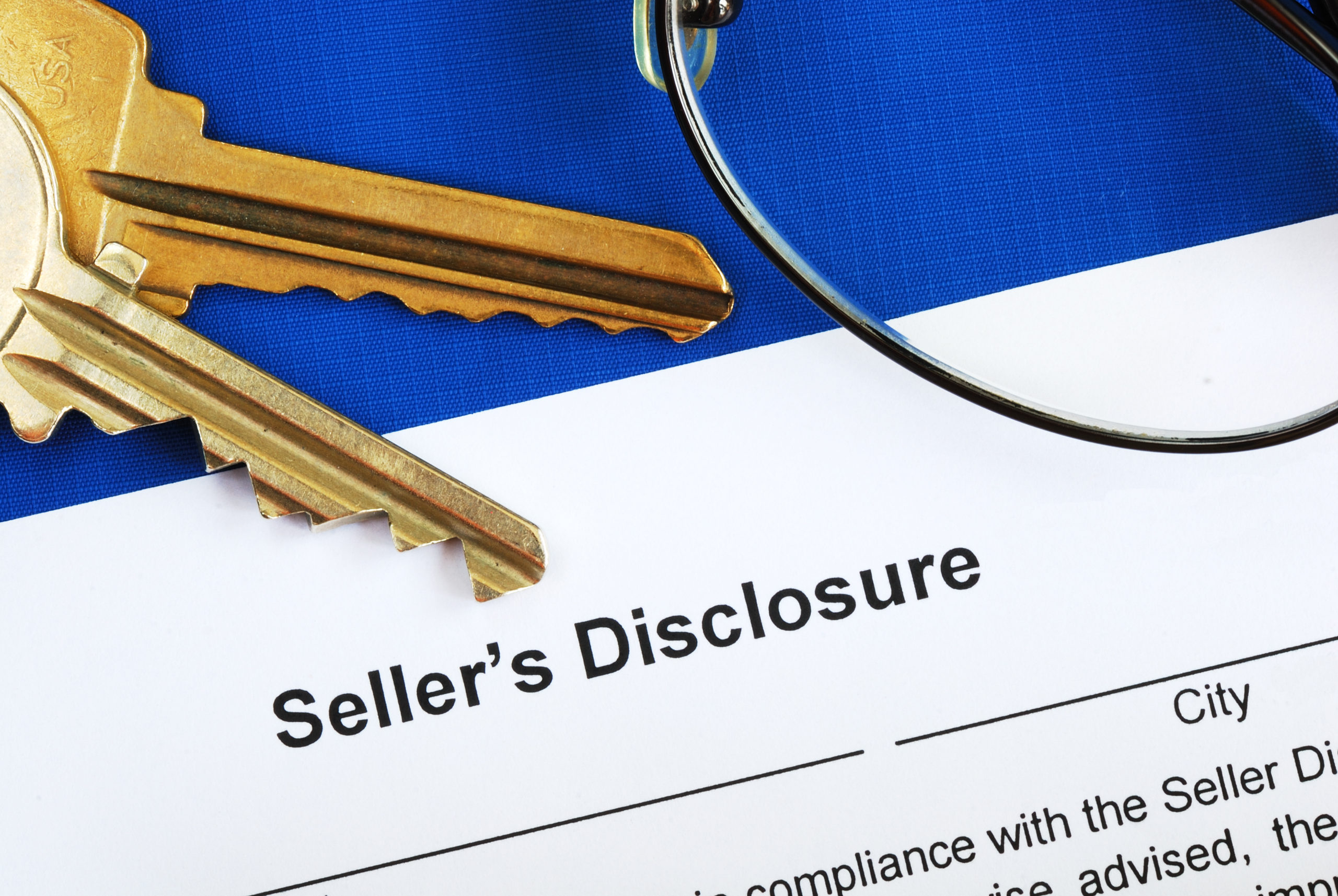 Under Maryland law, a seller of a residential property can disclaim any representation to a buyer regarding the condition of the property but is legally required to disclose certain prior or current problems with the property being sold, no matter what. These potential problems are called "latent defects."
Under Maryland law, Section 10-702 of Maryland's Real Property Article a "latent defect" is an issue with the property that the seller knows about that:
Is not visible
A buyer or home inspector could not reasonably be expected to uncover before the purchase is made; and
Could endanger the health or welfare of occupants or visitors to the property.
It is important to note that just because the house has a defect doesn't mean it is a latent defect that the seller was required to disclose to you.
The term latent defect does not include all defects in the house, and the seller has to "know" about the latent defect when they sign the contract.
What are some problems that are not considered, specifically, as latent defects but are still required to disclose?
Mold
Water Damage
Termite damage
Well & septic issues
Electrical issues
Roofing issues
Plumbing issues
Foundation & other structural problems
These items, and more could be covered under a term known as "material facts". Material facts is defined as anything that would affect 1. The value of the property2. Or a buyer's decision to purchase the property or how much to offer to purchase the property.
Material facts are not the same in each transaction, nor for each client. However, material facts are things that are known or should have been known by the seller. That being said, not all facts are legally considered material facts, making them subject to the need for disclosure. For example, if there was a death, murder or suicide at the property for sale, neither the seller nor his agents are required to disclose that information to other agents or buyers. Another area of disclosure that's exempted as a material fact in most states are psychologically impacted homes, or what's more commonly known as haunted houses. According to the Maryland Association of Realtors, "Maryland does not have a decision from the Court of Appeals or other court of proper jurisdiction declaring that the existence of ghosts is a material fact requiring disclosure.
Be aware though, that the seller's disclosure is NOT a substitute for a thorough home inspection. The seller is only required to report problems they are aware of, so hiring an inspector is still advisable for protecting yourself against unwanted problems with a house. The disclosure is simply there as an official record and to make you aware of any known issue up front. It's set up to protect you as a consumer by knowing what you're getting into up front.
I'm Lisa Longest with Realty Navigator. I am a full time Realtor® and PSA® in Anne Arundel and Queen Anne Counties. I am here for all your real estate needs. If you are looking to buy, sell or question me about the market in your area, feel free to contact me. My email is LisaLongest.RE@Gmail.com and cell is 443-786-4200.